Iconic Santorini is renowned for its laid-back tavernas that offer an honest dining experience with captivating views and unique atmospheres. In addition to the more gourmand restaurants that offer fine dining, fun dining, modern Greek cuisine, ethnic fusion, and comfort cuisine, these tavernas embody the carefree simplicity of the Greek islands and can provide unrivaled moments of laid-back dining by the waves.
Their menus feature local, seasonal recipes made with pure ingredients, such as Santorini's famous fava beans, juicy cherry tomatoes, and the island's indigenous white eggplants. Diners can enjoy traditional and creative dishes, as well as fresh fish infused with the scent of the Aegean Sea.
Remaining Time-0:00
Fullscreen
Mute
For those seeking the best dining experiences in Santorini, we have meticulously selected five tavernas that are sure to entice. Each one offers a unique blend of local flavors and breathtaking views, creating a truly memorable dining experience.
Spilia tou Nikola
Spilia Tou Nikola is located at Akrotiri, close to the island's archaeological sites. The small cave-like spot, built by founder Nikolas for himself and his boat, quickly became a hangout for his friends, treated to kitchen delicacies and good wine. In 1967, the small space turned 'professional', transforming into a taverna. Its reach expanded to also include people working at the area's amazing bronze age excavations.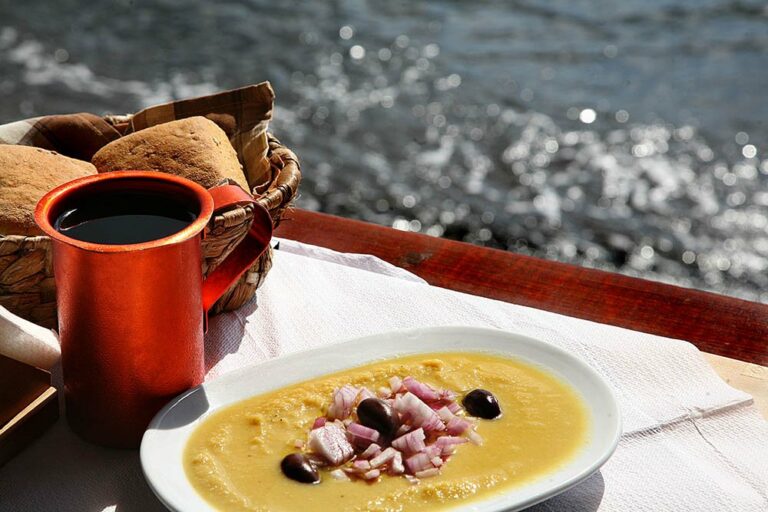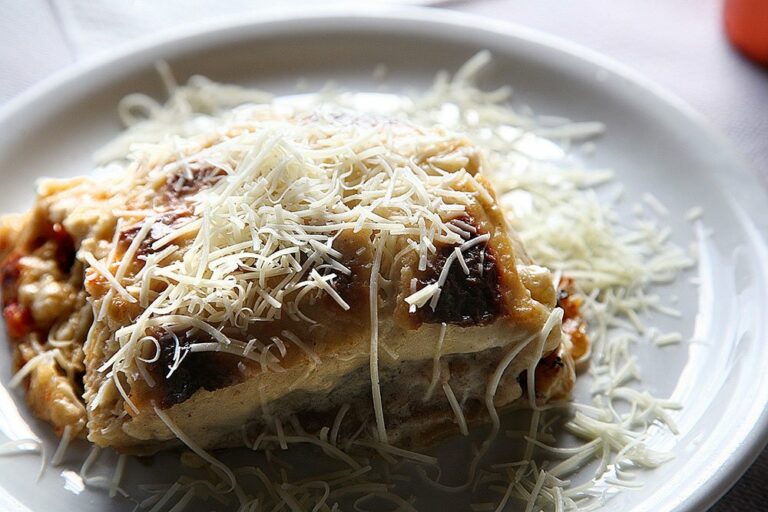 Now, 55 years and three generations on, the place's appeal has continued to grow, regulars appreciating the eatery's superb home-style cooking. The cave-like interior keeps cool in the summer, while the veranda over the beach pebbles is perfect for a late afternoon and evening dining with the sound track of the sea in the background. Current owner Minas Alefragis continues to serve up homemade wine and traditional cuisine, based on organic and seasonal goods – fruit, vegetables and livestock – all hailing from the taverna's big farm.
Its extensive menu includes many Santorinian dishes, including a revised fava recipe made with sautéed fava beans, onion, caper and cherry tomatoes; as well as grilled white eggplant; tomato fritters with cod; garlic spaghetti; lamb stew; and old-style moussaka, which, as the spot's personnel notes, "offers all the island's flavours in one dish."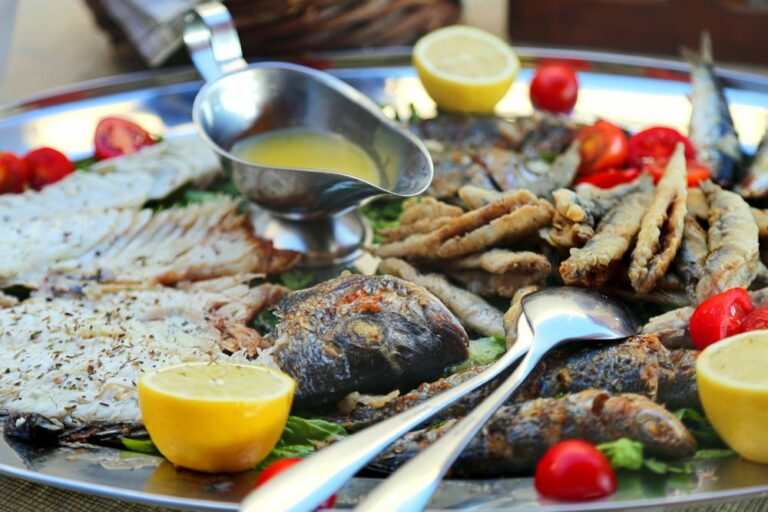 The menu also includes favourite dishes from other parts of Greece such as stuffed tomatoes, spicy soutzoukakia (meatballs in tomato sauce), as well as juicy biftekia, charcoal-grilled beef and pork mince patties with spices. Fish and seafood enthusiasts also have plenty to choose from. The grilled calamari stuffed with rice, vegetables, feta, and calamari pieces is delicious, while the seafood spaghetti with tomato-based sauce including basil and a generous splash of ouzo touch is unbeatable. Most days the catch of the day will include scorpion fish, dusky grouper, saddled seabream and lobster. The tavernas unrivalled food, superb view and authentic hospitality are bound to also make you one of the ever increasing group of friends attracted to 'Spilia Tou Nikola'.
Address: Akrotiri, Phone: +30 22860 82303
Ammoudi Fish Taverna
Ammoudi Fish Taverna is a stylish eatery located in the picturesque port of Ammoudi in the charming town of Oia. Launched in 2013, the taverna is run by the Karamanos family and has three levels of dining areas all overlooking Ammoudi Bay.
The menu at Ammoudi Fish Tavern places a strong emphasis on fresh fish and seafood, with a variety of grilled, fried, and casserole dishes available. The taverna also offers a selection of meat dishes, as well as options for diners with vegan and vegetarian preferences, such as the quality fava dip, exquisite Santorini-style tomato fritters, and well-grilled zucchini fritters.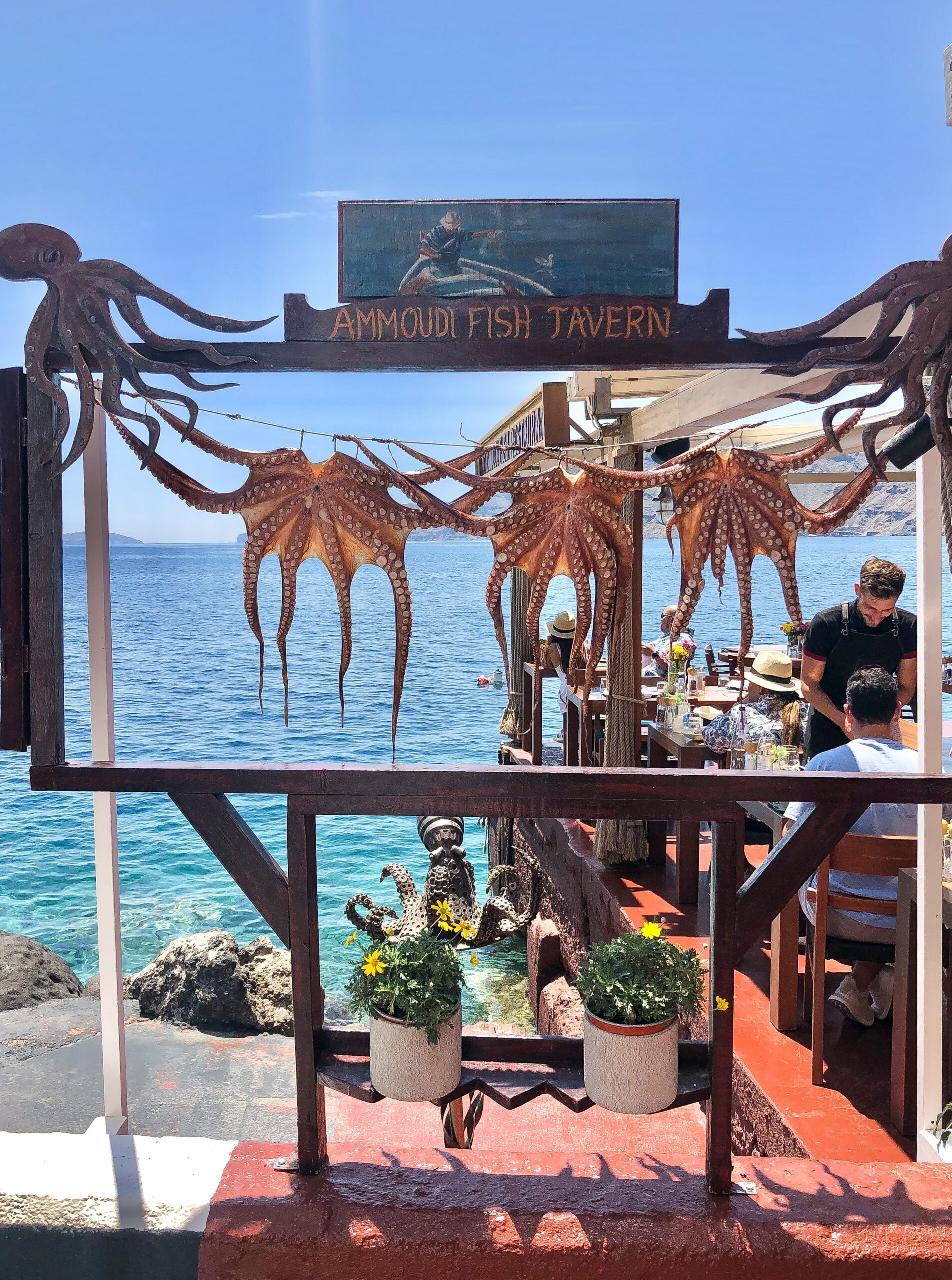 Standout dishes include the crispy eggplants with feta mousse and refreshing salads, such as the prawn salad with orange, avocado, shimeji mushrooms, curly kale, and the classic Greek salad with juicy local cherry tomatoes and niotiko skotyri cheese. The taverna's refrigerated fish display case features the day's catch and usually included golden grouper, dusky grouper, striped red mullet, lobster, slipper lobster, crayfish, and prawns.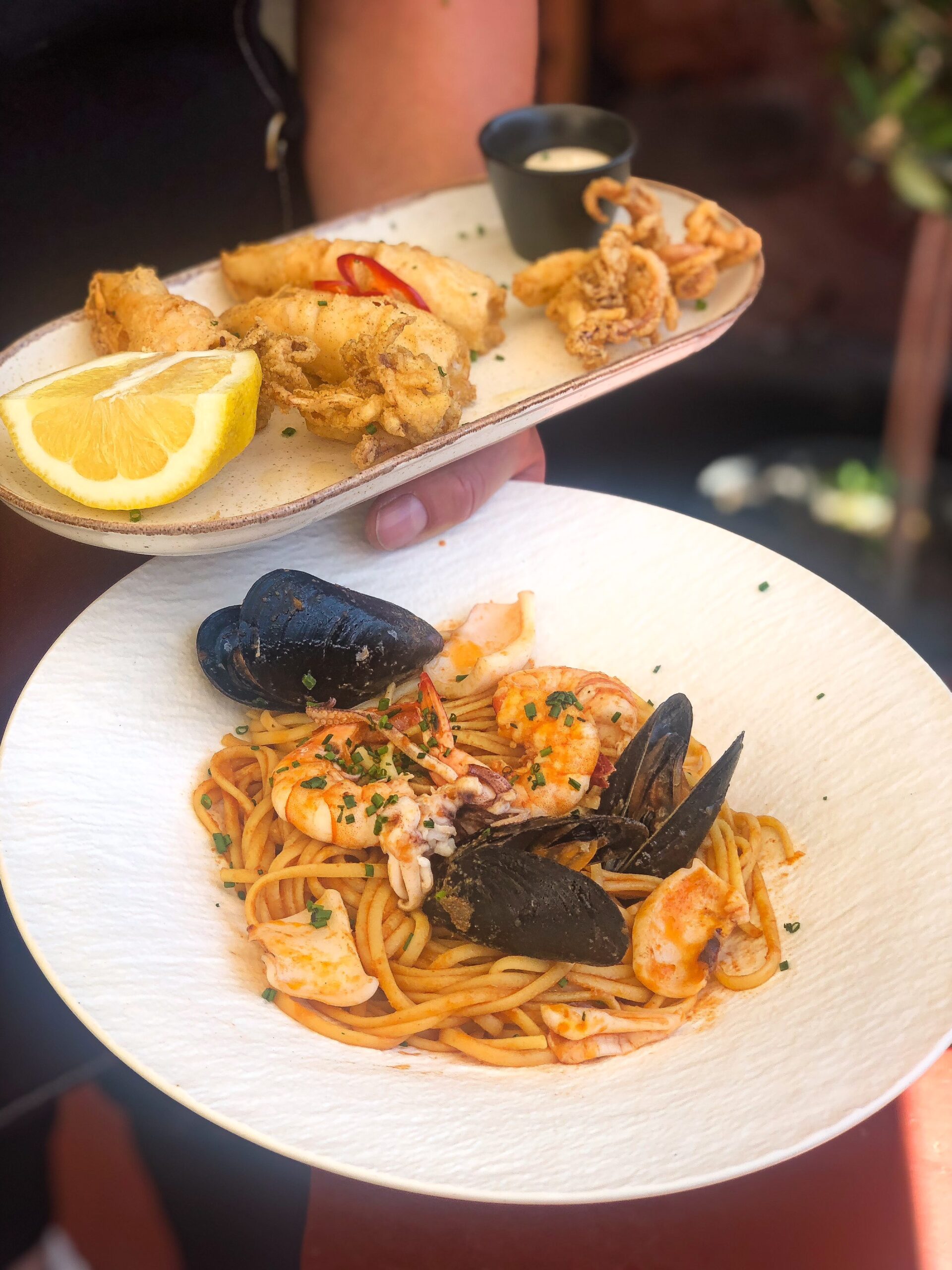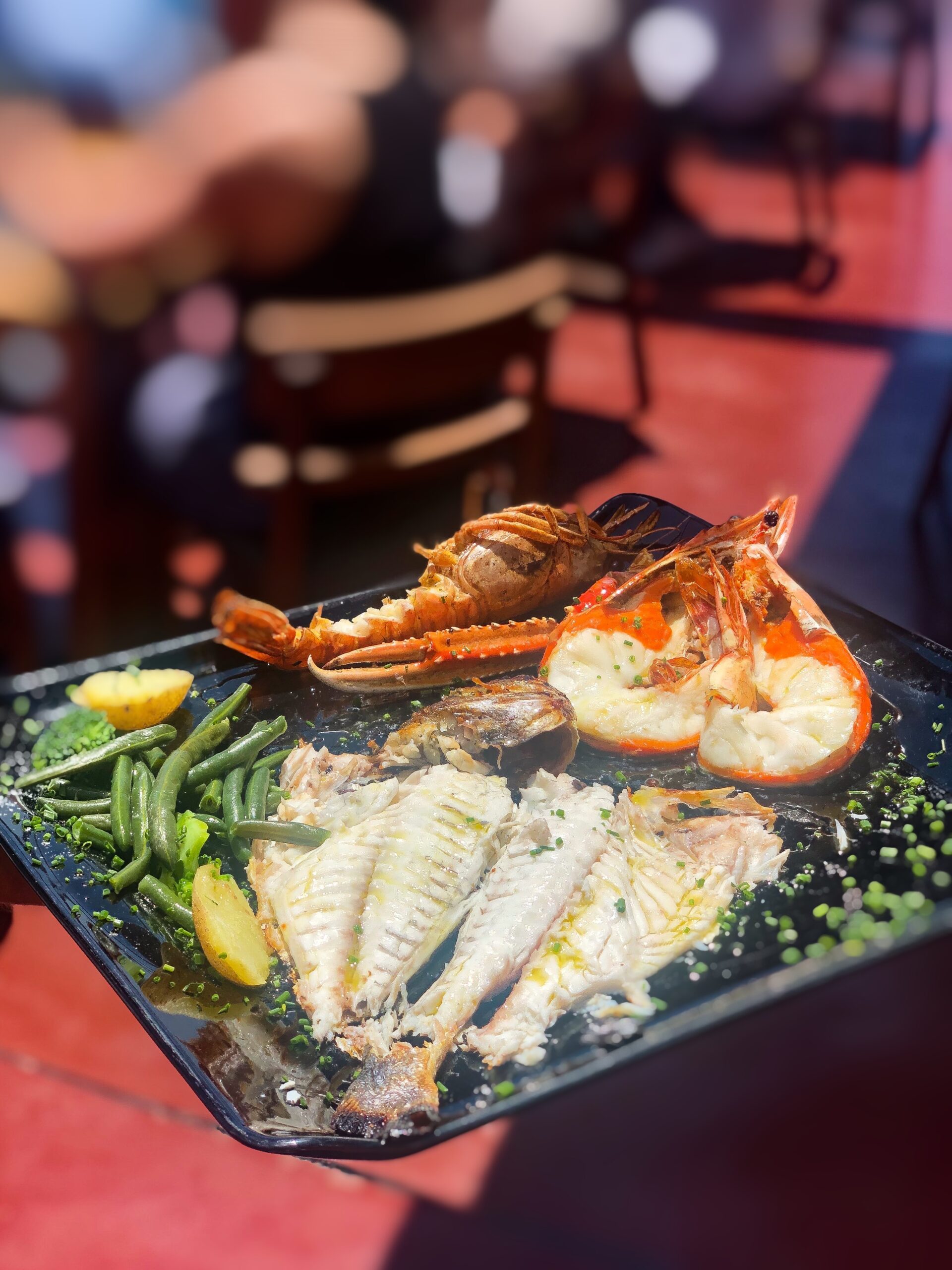 In addition to the exceptional cuisine, Ammoudi Fish Tavern is known for its gorgeous view and superb service, making it a great choice for a meal on the northern side of the island. The taverna's commitment to fresh, locally-sourced ingredients and expertly prepared dishes make it worth the walk down from Oia town, 300 or so steps in all (you can go by taxi though).
Address: Ammoudi, Phone: +30 22860 72298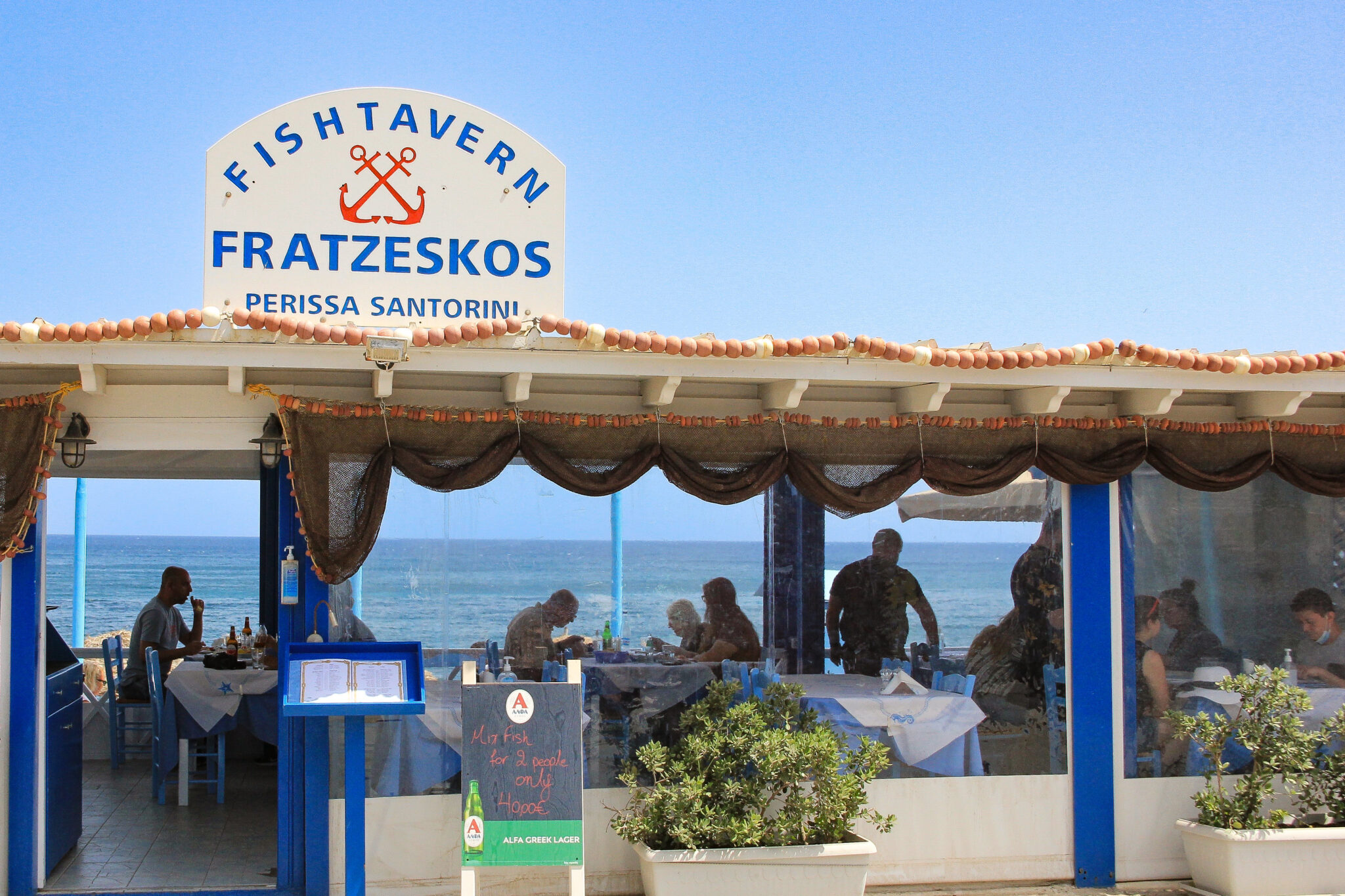 Fratzeskos Fish Taverna
Fratzeskos Fish Taverna, located in the picturesque seaside village of Perissa, has been run by the Katsipis family since 2006. The taverna is named after the father of the current owner, Ypatios Katsipis, and offers a serene dining experience overlooking the Aegean Sea.
Built next to the Perissa beach, the taverna's tables are situated just steps away from the beach itself, allowing for an unobstructed views. Fratzeskos Fish Taverna specializes in classic fish dishes, expertly grilled and seasoned to perfection, as well as a variety of deep-fried selections and pasta dishes. The seafood is supplied daily by family fishing boats, ensuring that the fish and seafood served are always of the freshest quality. "The fish and seafood are supplied daily by family fishing boats owned by my father's brothers," noted Fratzeskos junior, already helping his father manage the taverna.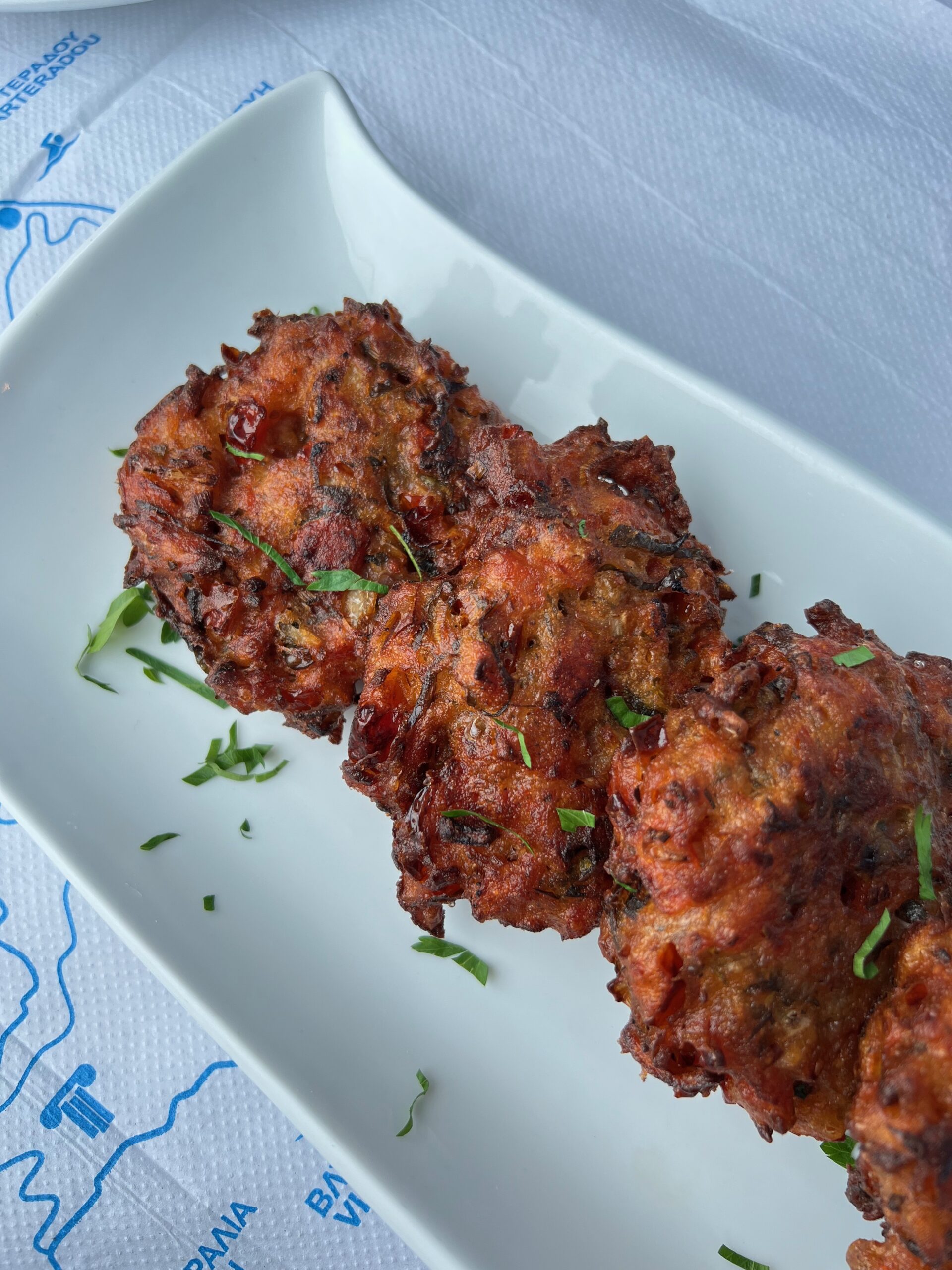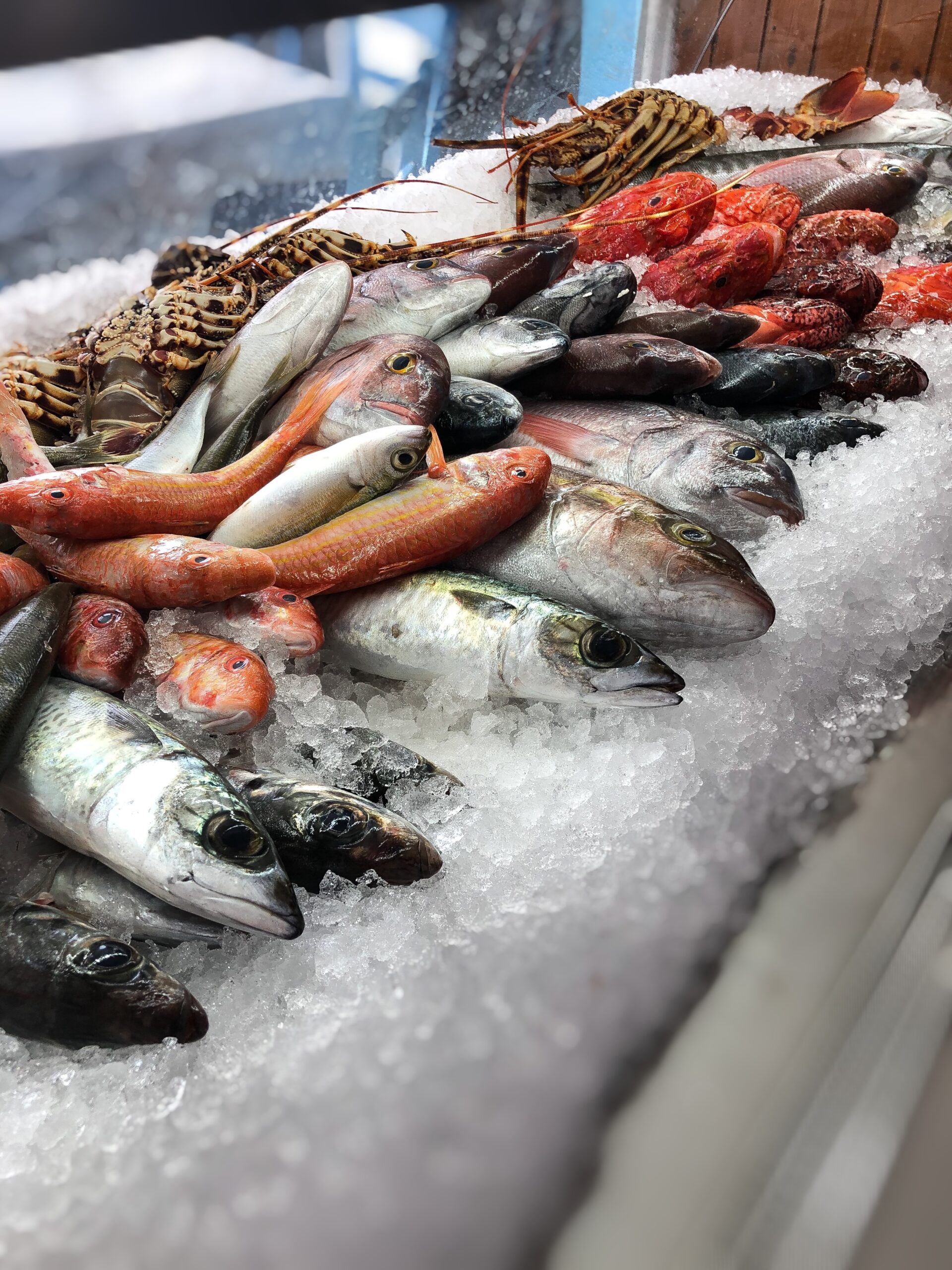 For those interested in trying the local delicacies, the taverna's menu features must-try dishes such as the classic tomato fritters, lightly deep-fried and made with sun-dried cherry tomatoes, fresh tomatoes, onion, and flour. The lobster spaghetti, topped with a rich tomato-based sauce and lobster bisque, is also a must-try. Other standout dishes include the fresh and light crab salad, mixed greens, cherry tomatoes, and rocket, and the exceptional dishes of the day, such as the aromatic carpaccio "with fish that have not been damaged by the fishing nets, for perfect fillet", Fratzeskos junior explains.
The taverna also offers a well-curated list of beers, wines, ouzo, and tsipouro to accompany your meal, making it the perfect place to come and enjoy the traditional hospitality of a Greek family-run taverna. With its unrivaled freshness, traditional recipes, pure-tasting dishes, and stunning location, Fratzeskos Fish Taverna is a great spot not to be missed.
Address: Perissa, Phone: +30 22860 83488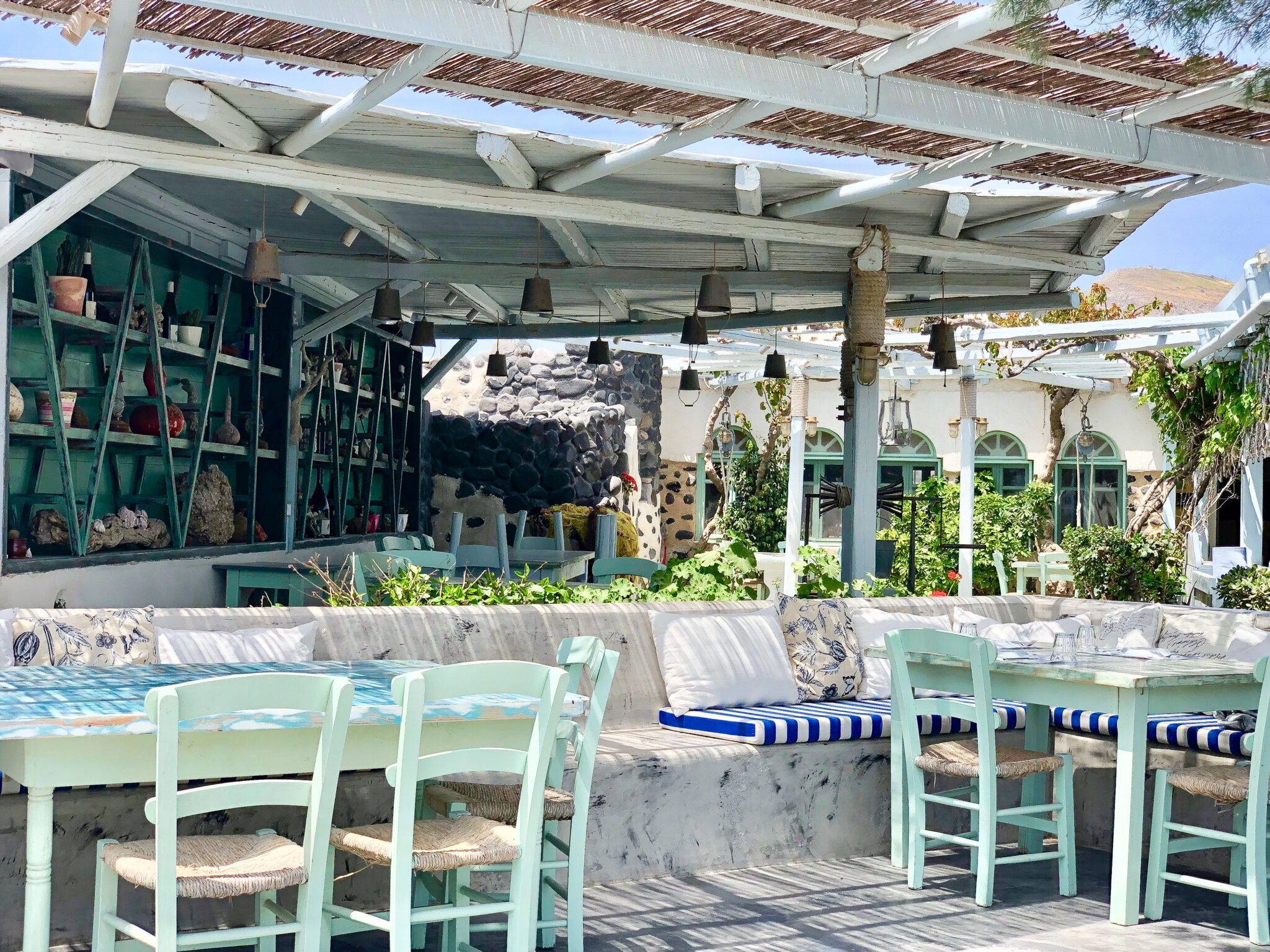 Ta Dichtia
Ta Dichtia is located at Perivolo, widely regarded as Santorini's finest beach. Its owner, Mihalis Troulakis, born in Crete and raised in Athens, first visited the island to see friends, but that trip prompted him to decide to stay. In 1988, he founded his renowned fish taverna. "At the time, there was no road in front of the shop, it was just a beach area," the eatery's founder recalled. Its décor is stylish and, at the same time, simple. Ta Dichtia offers a sensational view of the famous black-sand Perivoli beach with beautiful blue waters.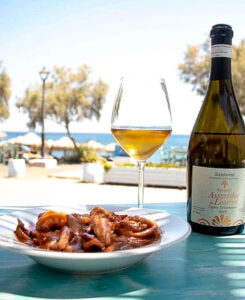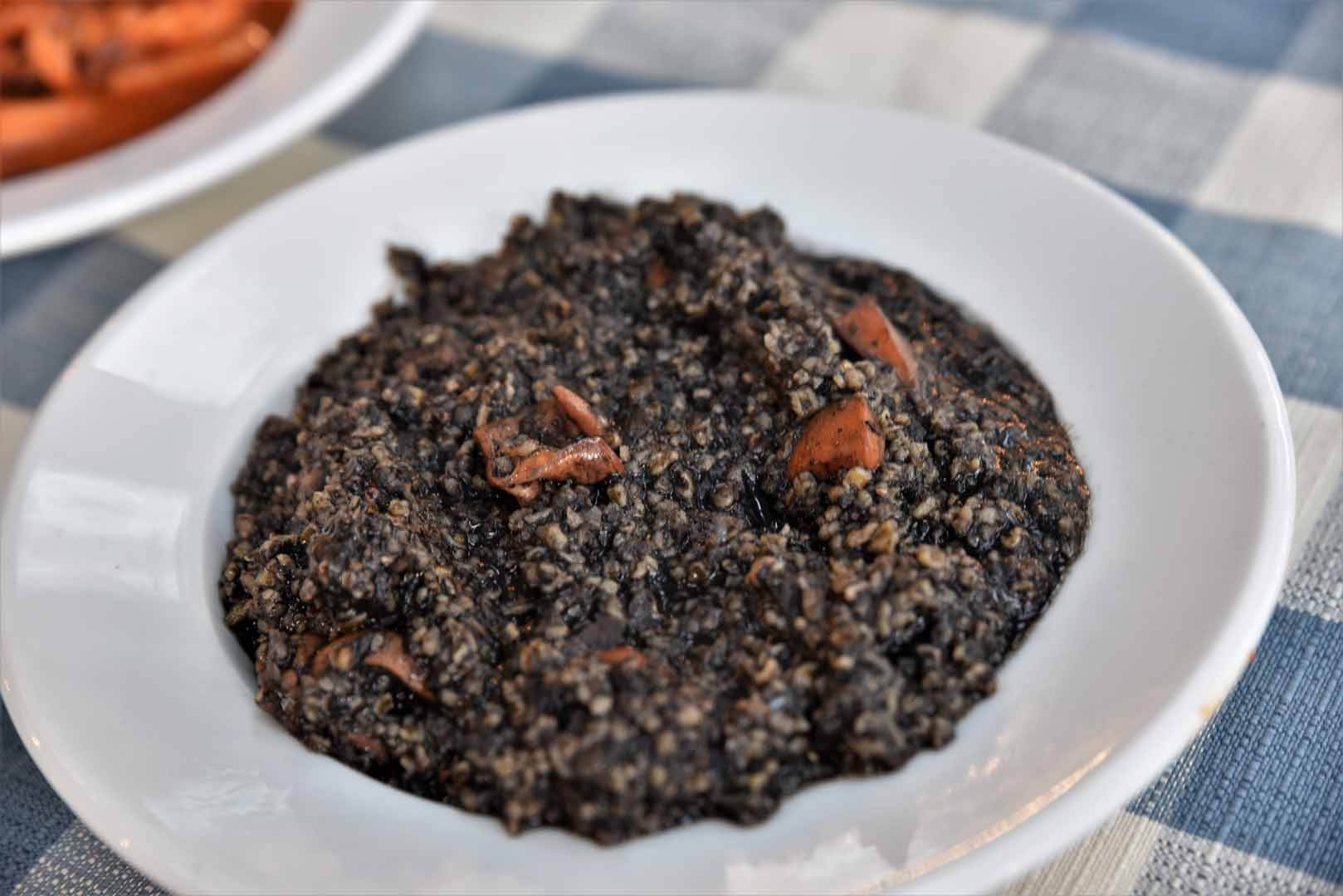 The taverna's traditional menu, based on local as well as Cretan goods, offers Santorini culinary delights, focused on fish and seafood. Its exceptional fava, aromatic tomato fritters, and superb smokey eggplant salad are just some of the delicious appetizers on offer. Two different types of homemade pies served here, one with sundried cherry tomatoes, cheese and olives, the other, a fish pie with fresh fish, carrot, onion and zucchini, are both amazing. The tasty seafood meze dishes include cuttlefish with pligouri (bulgur wheat) cooked in cuttlefish ink, or a spicy bekri meze mix with calamari, cuttlefish, prawns, tomato-based sauce and chili pepper.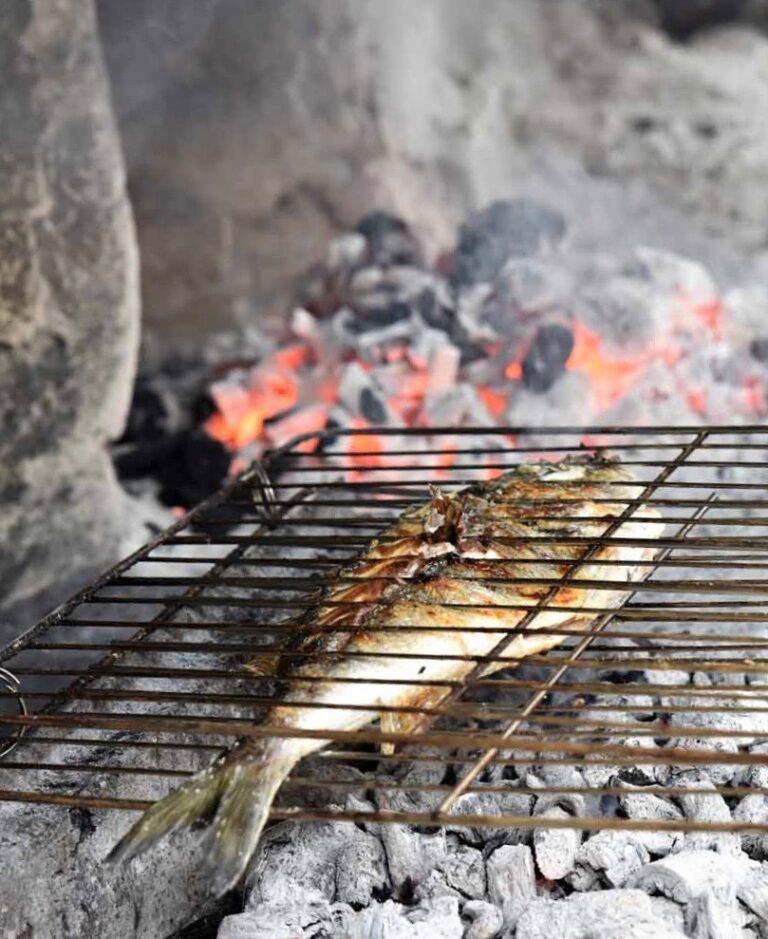 The fish of the day, is either charcoal grilled or baked, as a whole, in a pot with some sea water, olive oil and potatoes. The spaghetti selections, including with prawns, lobster, as well as tomato-and-garlic sauce, are all pretty delicious. Naturally, grilled fish and seafood, perfectly prepared, feature on the menu. Selections include white grouper, dusky grouper, common dentex and lobster. The simplicity and light tastes coupled with a wonderful beachside location make Ta Dichtia a special place.
Address: Perivolos, Phone: +30 22860 82818
To Psaraki
In Santorini's south, at the small port of Vlyhada, the taverna To Psaraki was launched in 2010 by Thanasis Sfougaris. Its long and narrow balcony space, sitting over the rocks, offers a sensational sea view and priceless summer moments. As made clear by its name, To Psaraki (little fish) focuses on serving food treasures from the sea. The menu includes an extensive selection of delicious dishes based on traditional as well as more modern recipes, influenced by Mediterranean and international cuisine.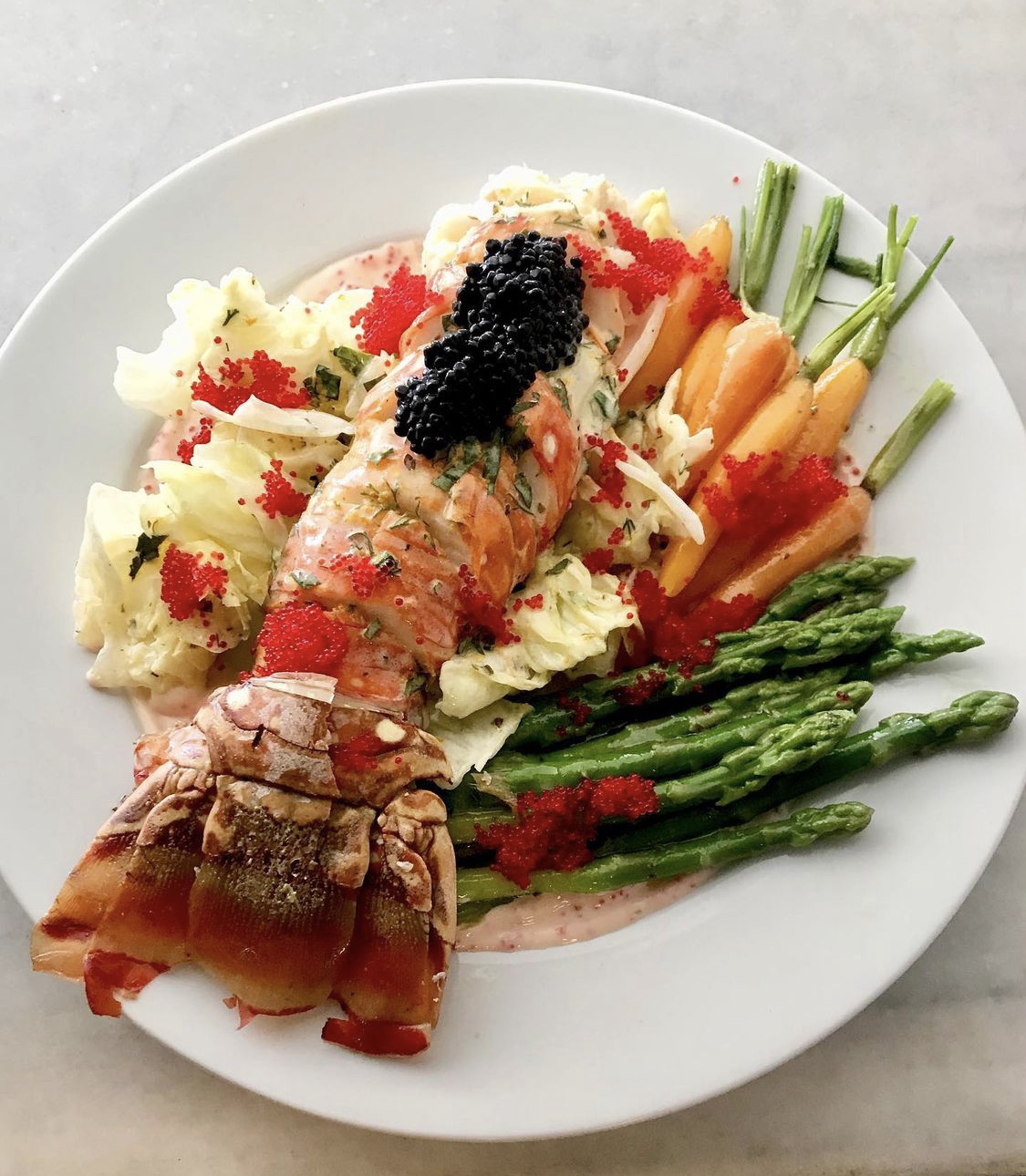 Local goods for which Santorini is renowned also figure prominently on the menu, including fava beans, cherry tomatoes, caper and white eggplant, as do lesser-known ingredients such as kardamida greens and round zucchini. As for salads, the crab salad, including lettuce, avocado, cherry tomatoes and fresh onion, is a standout selection. The carpaccio prepared with fish of the day is refreshing and the ceviche, with its a light acidic tones and made with seabass, citrus fruit juice, and peppers, is exceptional.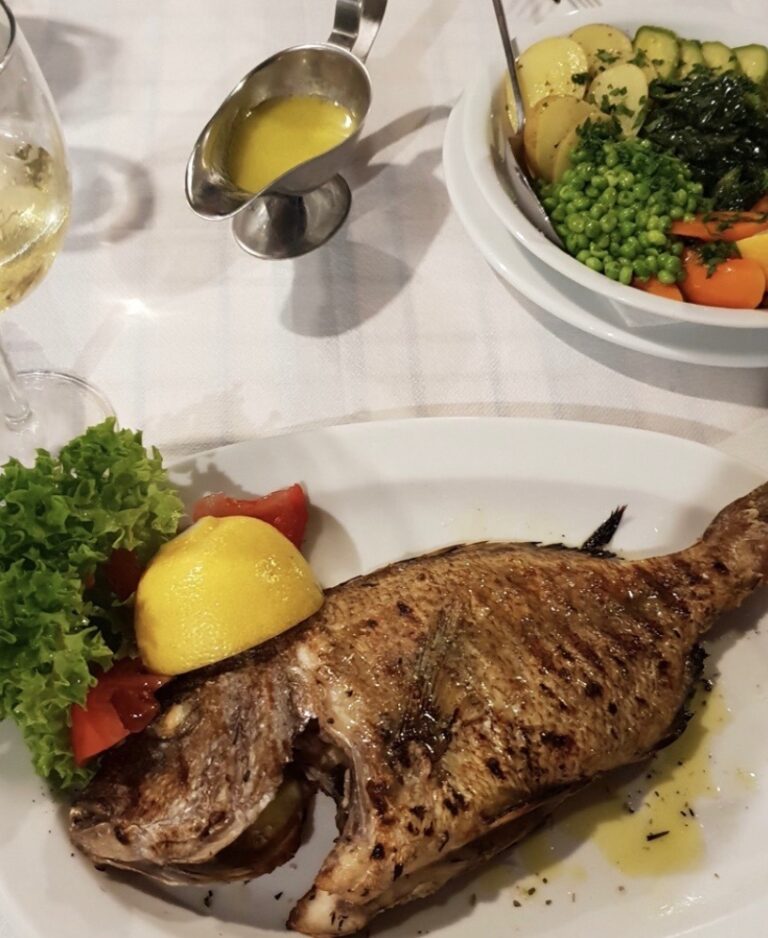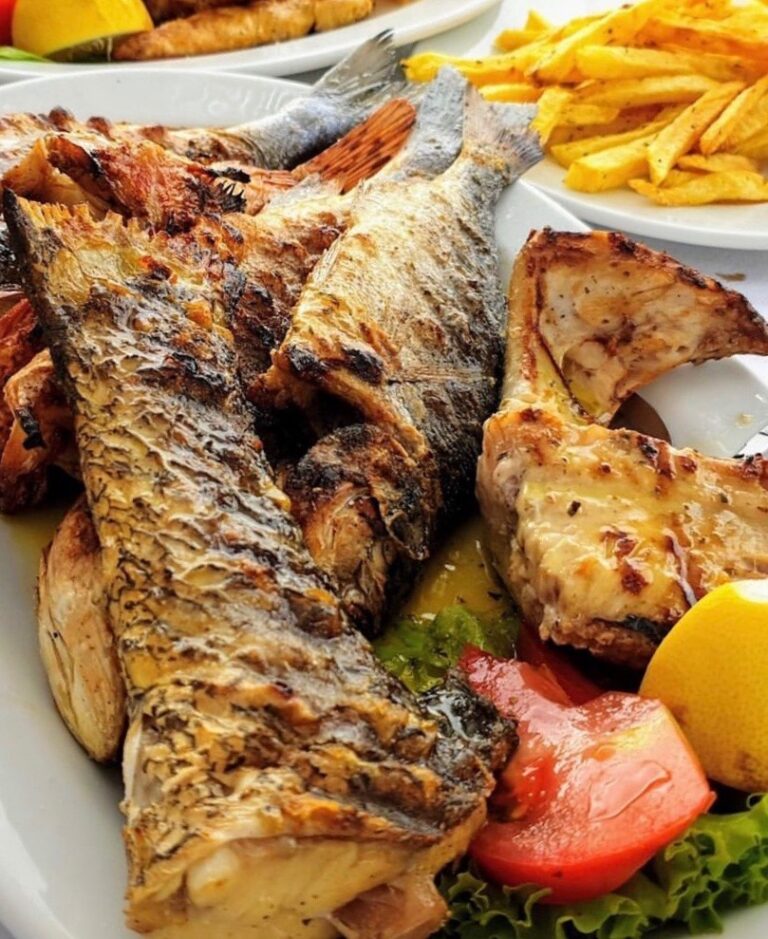 The smoked eel served over lentils with cherry tomatoes and the saganaki prawns with fried feta and ouzo are both pretty special. The white eggplants baked with feta cheese and tomatoes, as well as the sardine fillets with onion and herbs are well prepared and full of flavour. So, too, is the prawn spaghetti dish with tomato and basil. The taverna's refrigerated fish display is filled with fresh fish daily and more often than not include white grouper, gilt-head bream, white seabream, striped red mullet, scorpion fish and lobster are all expertly cooked to order. Offering not only traditional but more creative dishes, To Psaraki is an elevated taverna experience befitting Santorini.
Address: Marina, Vlyhada, Phone: +30 22860 82783
Source: travel.gr