Travel insurance is important at any time, but during the coronavirus pandemic it's more of a necessity than ever. Here's what you need to know.
1. I HAVE A HOLIDAY BOOKED, WHAT ARE MY CHANCES OF GETTING AWAY FROM THE UK?
If your holiday is imminent, the chances are zero. Not only does the current national UK lockdown, announced for England on 4 January 2021, mean that non-essential travel is forbidden, but the new variants of Covid-19 have seen many countries close their borders to UK travellers. From Monday 18 January 2021 the UK will close all travel corridors, meaning everyone arriving into the UK, no matter where they have arrived from, will have to self-isolate for 10 days, or five days if they then pay to take a Covid test which reveals a negative result.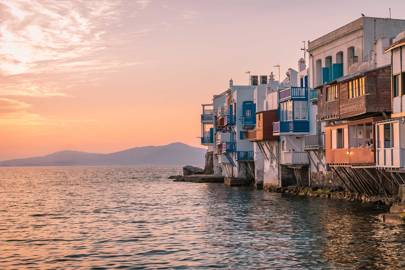 2. SO SHOULD I CANCEL MY HOLIDAY?
If you have booked a package with a tour operator and the Foreign, Commonwealth and Development Office [FCDO] advises against all but essential travel to your destination, your tour operator is obliged to cancel the holiday and offer you a full refund. They might also offer you an alternative holiday, or suggest you postpone travelling dates, but you are entitled to get your cash back. If you can afford to, consider postponing your trip rather than cancelling it completely, should your health or updated government advice mean that you can't go away as planned. There are a lot of people out there relying on us to keep spending on travel, with around 10 per cent of the world's population earning an income that is linked to tourism. To learn more about how important this is, see our guide to why you shouldn't cancel your holiday.Why you shouldn't cancel your holiday
3. WHAT IF I BOOKED MY TRIP INDEPENDENTLY?
Travellers who have booked say, a flight and accommodation separately, normally have no right to a refund if they cancel unilaterally, even if the FCDO has since advised against travel. In practice, however, most airlines are cancelling flights and refunding passengers in this situation. A hotel or villa company doesn't have to give you your money back – though it is obviously worth talking to them; they may allow you to postpone your stay.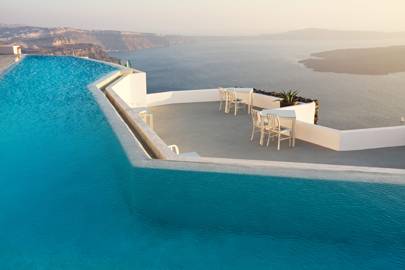 READ NEXT
4. DOES TRAVEL INSURANCE COVER CORONAVIRUS CANCELLATIONS?
If you already have travel insurance it will normally cover your cancellation costs if you, or one of your travelling companions, falls ill before departure and can't travel – though you will need a medical report from your doctor to confirm this. Some policies – though not many – cover losses incurred if you have booked independently and have to cancel because of FCDO advice. Look for 'travel disruption cover' or 'journey disruption cover' in the policy details, which may or may not include disruption due to epidemics (see below for more information). If you are simply nervous of travelling and want to cancel – which is known as 'disinclination to travel' in the insurance industry – no policy will cover you.
5. SO WHAT USE IS TRAVEL INSURANCE?
The key value of travel insurance is the medical cover it offers while you are travelling. This will underwrite the cost of treatment and if necessary a hospital stay if you fall ill on holiday. But whether or not you are covered for accommodation costs if you are diagnosed with Covid-19 and have to enter self-isolation or quarantine while you are abroad varies by policy. Some insurers, however, will pay up if you need a new flight home in these circumstances. In short – it varies, so be sure to read the small print.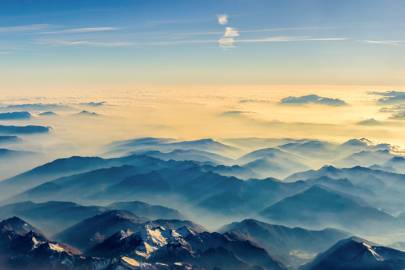 6. WHAT SHOULD I LOOK FOR IN A TRAVEL INSURANCE POLICY NOW?
This is the key problem. Insurers are obviously jumpy about how exposed they are to claims both for cancellations because of Covid-19 and for medical treatment as a result of catching it while you are abroad. So all have put restrictions and exclusions into their policies. You need to check exactly what those are and make sure you understand the limitations of the cover. A useful guide to finding a decent policy at a decent price is available on the Consumers' Association website. Key things to think about when it comes to travel insurance in general are the levels of cover for cancellation, medical treatment and the value of your baggage and possessions, which is often on the low side. And be careful about exclusions for certain activities. Diving, some trekking, horse-riding and many other outdoor activities are not covered on some policies and may require an extra premium.
7. WHICH TRAVEL INSURANCE POLICY SHOULD I BUY?
If you have a trip booked and don't yet have insurance, it's important to buy a policy as soon as possible. That way, if anything changes – UK Foreign and Commonwealth Office advice for example – you will already have cover in place. The problem with choosing the best policy is that everyone has different requirements – it may depend on your destination, the type of trip (are you doing lots of adventurous activities, for example?) and quite detailed, nerdy stuff such as 'travel disruption cover', which is particularly useful at the moment if you are travelling independently (see point four, above). There is no shortcut to checking through the key provisions of any insurance you are considering; I have done a lot of research over the years and I buy my cover from PJ Hayman (travelpluscover.co.uk), which has an excellent policy that will refund you if, for example, the FCDO advises against travel. So you could try them. Which? also surveys and recommends travel insurance policies. Several of its top buys are not currently being sold because of the pandemic, but a few are, including those issued by Staysure and also Insure and Go's Silver standard policy. Note though, like all policies currently on sale, both these currently have restrictions on claims relating to Covid-19. And be aware that the situation is changing fast, so double-check the latest cover before you buy.
READ NEXT
8. BUT IS MY TRAVEL INSURANCE INVALIDATED IF THE FCDO IS ADVISING NOT TO TRAVEL?
In normal times, travel insurers won't provide cover to countries or regions where the FCDO advises against all but essential travel. Traditionally, these areas might include destinations such as Afghanistan, Iraq or Yemen, but in recent times it has included much of Europe too, with countries being regularly added to and taken off the UK's quarantine list. However, some insurers now offer affordable policies that are designed for travellers heading to these European destinations, which may be of use once the lockdowns start to ease. Such companies include Staysure (staysure.co.uk), Campbell Irvine (campbellirvinedirect.com), Avanti Travel Insurance (avantitravelinsurance.co.uk) and Battleface (battleface.com). As ever, it's important to read the small print. For example, the Staysure European FCDO Travel Advice Extension means you can go on holiday with cover for delays, lost luggage, medical problems and other common pitfalls, but doesn't cover for Covid-19 related claims, and policies are invalidated during a government-imposed regional or national lockdown in the UK.
9. CAN I GET COVER IF I CATCH CORONAVIRUS ABROAD?
Some insurers will cover against coronavirus if the FCDO has listed your destination as safe to visit before you head off. Avanti offers cancellation cover if diagnosed with Covid-19 within a fortnight of departure, including emergency Covid-related medical expenses while abroad and repatriation, as well as cover in the event of a travelling companion contracting the disease. Battleface also offers cover for medical expenses resulting from Covid-19 for all destinations including countries under FCDO and government essential and non-essential travel advisories, with a winter-sports option, for travellers aged up to 59 years.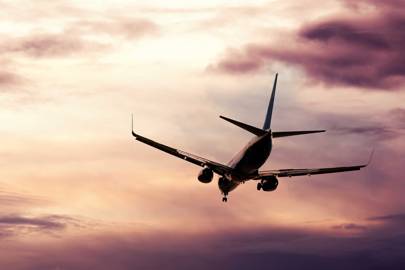 10. WHAT IF MY AIRLINE COLLAPSES?
It's vital to make sure you pay for flights with a credit card (if you are booking a flight directly with the airline and it costs more than £100 you can claim your money back from the credit card company), and check that any tour operator you book with has up-to-date Atol protection – or can show that it has an alternative bonding arrangement in place.
11. WHICH WEBSITES SHOULD I CHECK FOR THE BEST INFORMATION AND ADVICE?
A good website that gives the latest figures for every country reporting cases of Covid-19 is worldometers.info. For the latest formal FCDO advice on every country in the world see gov.uk and click on travel advice. The best health advice is at nhs.uk.
12. AM I STILL COVERED BY THE EHIC SCHEME IN EUROPE?
Yes and no. As of December 31 2020, Britain left the EU, but anyone holding a valid EHIC (European Health Insurance Card) will be covered for state-supplied medical care while holidaying in Europe until it runs out. And while the EHIC card has been scrapped for anyone who doesn't currently hold one, it has been replaced by the very similar GHIC (Global Health Insurance Card).
13. ANYTHING ELSE I NEED TO WORRY ABOUT?
Yes. Passengers travelling internationally from England from Monday 8 March now need to carry a new form setting out that their trip is permitted under the current stay-at-home restrictions.
In addition, insurers have become very jumpy about pre-existing medical conditions in recent years because they add to the risk of expensive medical claims and cancellations. It is absolutely critical that you declare any conditions you may have when you buy a policy, otherwise – if you do need treatment while you are travelling – you may find your claim is refused. Oh, and if you do book a trip, make sure that you buy your insurance at the same time, well in advance of travel. Then if something does happen you will already have your cover in place.
Source: cntraveller.com