Out on the edge of the Weather Islands, there's no one to talk with about the weather. On this bout of cartographic measles north-west of Gothenburg, the wind is all-powerful. It rushes and snarls over hundreds of barren slabs of greyish granite, which provide safe harbour to yawning seals, turbo-clawed lobsters and one of the country's two living coral reefs. The meteorological station appears on the Swedish shipping forecast, and the gusts from the Skagerrak strait almost always whip faster than anywhere else. Looking west from the wood-fired hot tub of the Väderöarnas Värdshus, the Weather Islands Guesthouse, the autumnal sun slowly reddens the rocks, casting lengthening shadows over the cabins, the only signs of civilisation but for an old sea pilot's lookout tower. Like me, these 360 or so islands are alone – 40 minutes by catamaran from Fjällbacka, a little town of jetties and stilted huts where the crime writer Camilla Läckberg sends her beautifully drawn characters to die.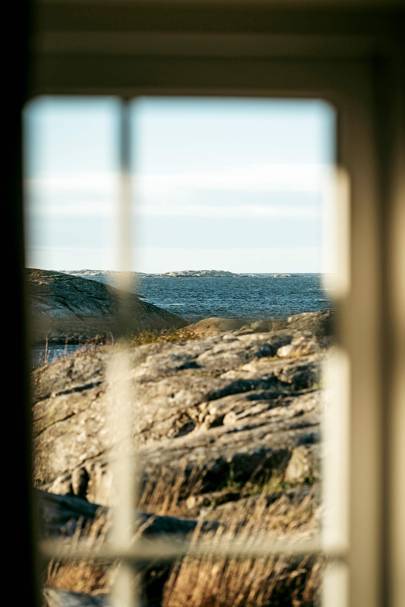 I'm here on a journey along the coast of Bohuslän, which runs from Gothenburg up to the Norwegian border, driving an electric Polestar 2, a smoothly cool machine designed in Gothenburg. The nearby shores can be reached within an hour, and I'm always struck by the clapboard-and-driftwood civility of the villages, but also the unrelenting wildness. The stark seas and frigid atolls are a long way from the model-railway green of the Stockholm archipelago. This nature-power, as well as the proximity to Gothenburg, may go some way to explaining why Bohuslän has become a quiet poster child of community-driven eco awareness.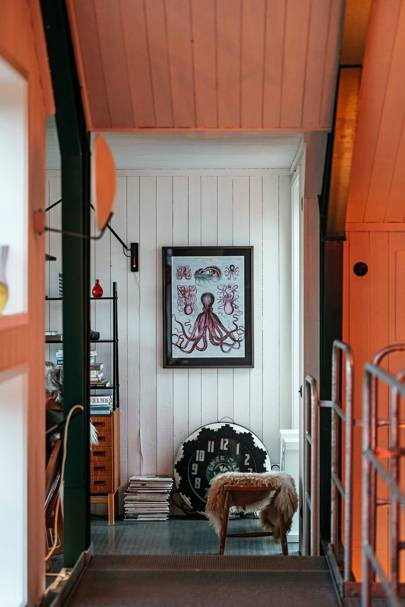 Before heading to the islands, my first stop was Lådfabriken in Edshultshall, a whimsically bright B&B in a former fish-crate factory. I was greeted like an old friend by Johan Buskqvist and Marcel van der Eng, a well-travelled couple who settled in Johan's home area with two adorable stray mongrels from Barcelona, set for a life of mushroom foraging and windy beach clean-ups. They took me to the town of Mollösund to meet Jan-Erik Larsson, who fishes with his brother Curt from a pretty wood-hulled vessel and often cooks langoustines right there on the jetty. Later, Marcel whipped up a seafood supper with newly in-season lobster and the very Swedish dish of flaky cod with horseradish and brown butter. The worship of produce continues in Grebbestad, to the north, which supplies most of the country's oysters and much of its seaweed, used in smart restaurants all the way to Gothenburg. On their putt-putt boat, Mathias Svensson and Ulrika Lorensson showed me long lines of net bags holding native flat oysters – faintly nutty, wonderful things that also filter the water, allowing small fish to return to the bay.
READ NEXT
To the south, Ingela and Marcus Holgersson, founders of the Skärgårdsidyllen kayak school, often involve locals in coastal cleaning days. This respect for the natural order is also evident back at the Weather Islands Guesthouse, which is heated by solar panels and has a desalination plant for drinking water. While stacks and underwater gullies provide safe havens for seals and lobsters, this is a harsh place to be a human. But, sitting in the hot tub, I am hit with an overwhelming sense of wellbeing and clarity. Everything is in its right place – and I am a guest here.
Source: cntraveller.com