Going to Japan to see the blossom is more of a chase than a visit – the year we went, the sakura was late and we were early. The trees, all of them, were bare. On our last day in Kyoto we got into a polished taxi and imperiously requested the white-gloved driver to take us to the sakura. He nodded, and we drove and drove, up, up and away from the city, until we reached a modern street housing what appeared to be the local recycling centre. He pointed to a path that ran alongside it. And we walked until we found a circle of cherry trees that had burst into bloom. We danced, we galloped, we laughed hysterically. It was like being inside a cloud of flowers, and it was, simply, the most joyful experience of my life.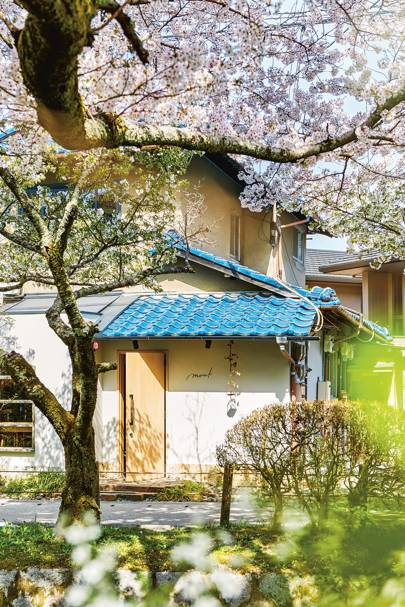 Eating in Kyoto is similarly seasonal. Famous kaiseki dining – where many small courses are served separately, each a work of art created from the available ingredients – has roots here. A tiny cube of vegetable presented with, perhaps, a flower bud, or the shining flesh of fish, sashimi-style, curved around an intricately cut radish, are a lesson in high culture. Junichiro Tanizaki, one of the country's great modern novelists, wrote in his essay In Praise of Shadows, 'It has been said of Japanese food that it is a cuisine to be looked at rather than eaten. I would go further and say that it is to be meditated upon, a kind of silent music evoked by the combination of lacquerware and the light of a candle flickering in the dark.'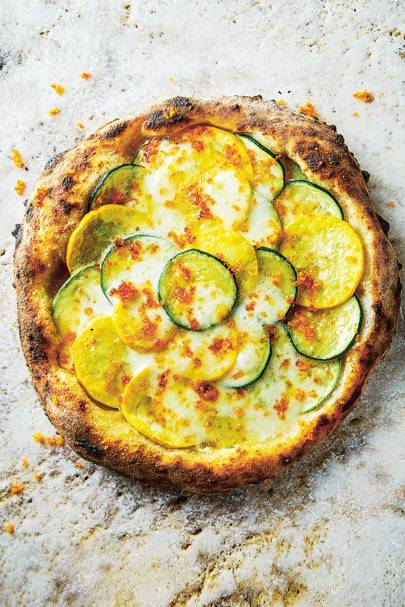 He is buried in the grounds of a temple just off the Philosopher's Path, towards the north-eastern edge of the city. Nearby, you'll find the 15-seat restaurant Monk. In this unassuming room, young chef and owner Yoshihiro Imai takes the concept of seasonality and foraging in a very Japanese direction. Perhaps surprisingly, his choice of foodstuff is pizza and his main tool a wood-fired oven, but dishes are led by fresh produce; in spring nanohana (young shoots of the rapeseed plant), fukinoto (butterbur sprouts) and beef wrapped in cherry leaves and roasted in the mouth of the oven. The sourdough base, made from soft local springwater and a combination of regional flours, is at the heart of Imai's menu, reflecting the Zen concept of enso, the circle that represents truth and the universe. 'Over the course of a year I average only one pizza I feel is truly perfect,' he says.
READ NEXT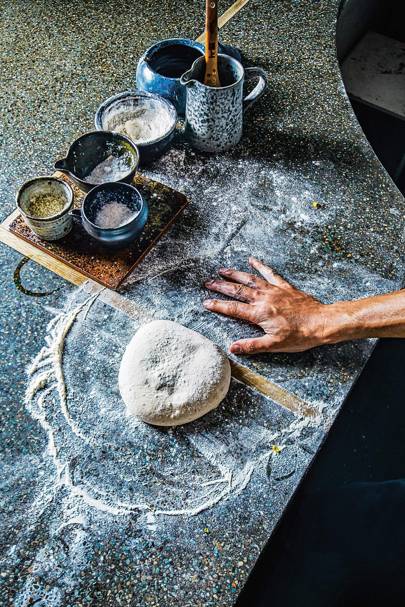 It's a fleeting and elusive ideal, rarely experienced, sought in culture and found more often in nature. For me, it happened in that cloud of blossom, somewhere near really quite a large number of dustbins, when I couldn't stop smiling.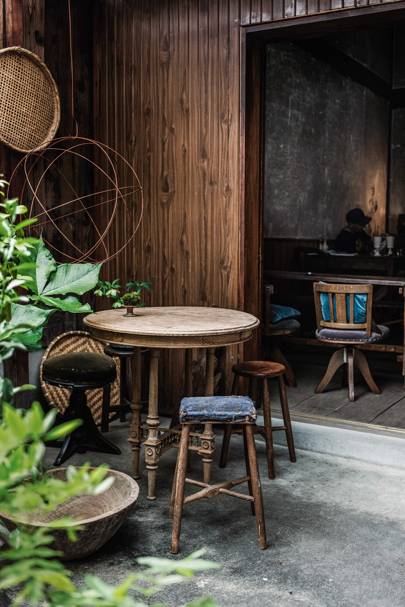 THE BEST RESTAURANTS IN KYOTO
OMEN
'I often eat lunch at this casual udon joint where everything is prepared with care, and the dashi broth is particularly delicious.' omen.co.jp
READ NEXT
SOUJIKI NAKAHIGASHI
'A kaiseki restaurant specialising in wild herbs and vegetables. Head chef Hisao Nakahigashi's plates convey images straight from nature.' soujiki-nakahigashi.co.jp
LURRA
'An innovative place serving refined dishes that integrate Japanese ingredients with the philosophies of Nordic cooking.' lurrakyoto.com
STARDUST
'This vegan spot is also a boutique selling pieces by artists and craftspeople from around the world. One of my absolute favourites.' stardustkyoto.com
CENCI
'An Italian hangout with a unique approach that emphasises Kyoto produce. The flavours are delicate and gentle, and the service and selection of natural wines are superb.' cenci-kyoto.com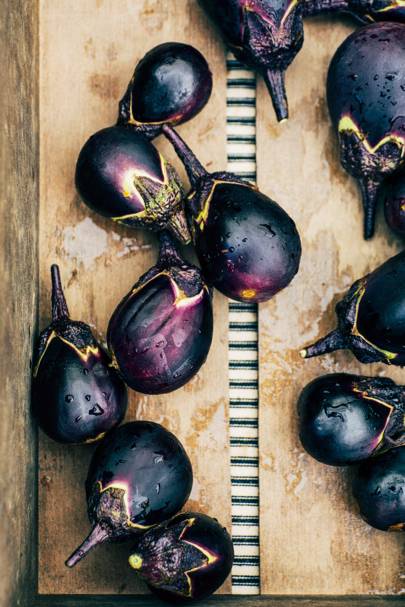 THE BEST FOOD SHOPS IN KYOTO
SATO NO EKI OHARA
'Up in the mountains north of the city, this farmers' market in Ohara sells fresh local vegetables.' 498 Oharauenocho, Sakyo Ward
SELLFISH
'A fish shop that only stocks the highest-quality seafood. The main business is wholesale to restaurants, but it also opens to the public in the afternoons from Thursday to Saturday.' 45-4 Shimogamo Umenokicho, Sakyo Ward
ARITSUGU
'This place in Nishiki Market produces the best knives and other metal kitchenware, all of which are incredibly beautiful.' 219 Kajiya-cho, Nakagyo Ward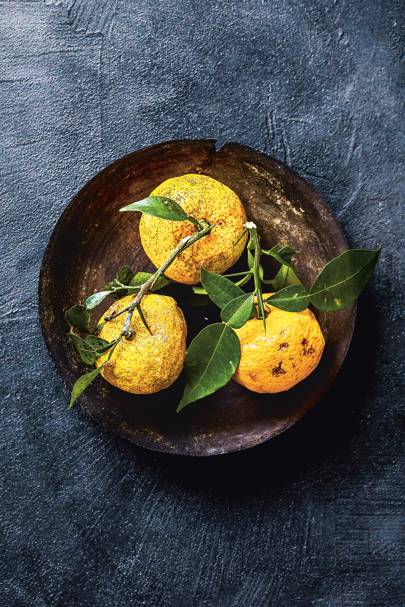 THE INGREDIENTS TO TAKE HOME FROM KYOTO
KINTOKI
'A common local variety of carrot. Cooking them over a slow heat brings out a wonderful sweetness and aroma.'
VENISON
'At Monk, I use venison from Tamba, an area to the west of the city. The meat from there has such a pure flavour.'
KAMO-NASU
'This hearty and succulent vegetable, a Kyoto-grown aubergine, becomes meltingly soft in the wood-fired oven.'
YUZU
'A citrus with a lovely scent, it is widely cultivated here and abundant at farmers' markets during the winter. I add the zest to fragrance dishes, or preserve the fruit whole in salt to use throughout the year.'
HESHIKO
'This traditional food is made by fermenting mackerel in rice bran. With a strong umami taste, it can be used in a similar way to anchovies. I mix it into a sauce for the pizzas.'
READ NEXT
'Monk: Light and Shadow on the Philosopher's Path' by Yoshihiro Imai (£29.95, Phaidon) is out on Thursday 1 April 2021. restaurant-monk.com
Keep scrolling for more images…
Source: cntraveller.com